Invisalign or braces? The clear choice is Invisalign!
When considering orthodontic treatment people wonder if they should get Invisalign or braces? A few years back it was a right of passage to go visit the orthodontist, metal braces seemed inevitable. Sure, there are other orthodontic options out there for straightening your teeth, but none offers the level of comfort, convenience and confidence that you'll find with Invisalign clear orthodontic braces. And no matter what stage you're at in life, you'll appreciate how Invisalign's cutting- edge approach to treatment has minimal interference in how you live, but has a significant positive impact on how you look and feel about yourself.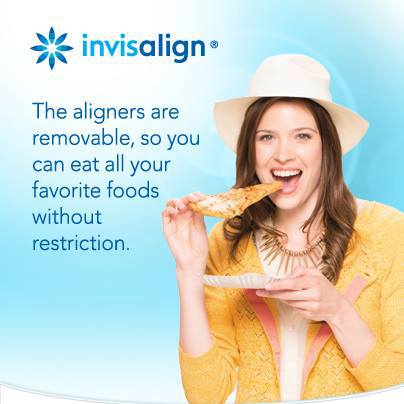 Invisalign or braces? Through his years of experience Dr. George Bardawil knows that Invisalign system has some obvious advantages over unsightly and bulky metal braces:
Invisalign is more hygienic than braces because they are removed for eating and replaced after bruising and flossing your teeth and during professional dental cleanings.
Invisalign is more comfortable than braces, the medical grade plastic is flexible and limited in their force due to small, 1/4 mm incremental force applications. Tightening metal braces has been known to cause great discomfort that lasts for days and weeks.
Invisalign is more break-resistant than braces as there are no metal wires that can come loose and poke into the gums and cheek.
Invisalign is more aesthetic than metal braces, even ceramic braces, being clear and hardly visible; they are replaced every two weeks, so undue wear or staining are not experienced.
Invisalign offers a unified, consistent appliance platform within which individual teeth can be moved and also may be used as full-arch anchorage with elastics to provide more difficult individual tooth movements
Invisalign treatment can be interrupted, stopped or restarted at any time should the need arise, as long as a maintenance retainer is worn.
Treatment planning and progress monitoring are readily accomplished with the use of the Invisalign ClinCheck computer program for both doctor and patient. This is the best high-tech visual aid I have ever used in orthodontics.
Most importantly, advancements in the Invisalign system allow for treatment of a wide variety of cases, from simple spacing to complex crowding and bite problems.
Invisalign or braces? The choice is clear – Invisalign!